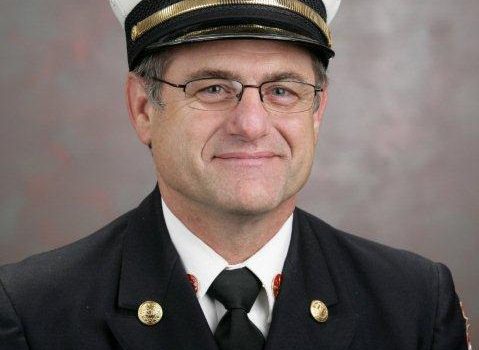 Category:
Success Story
On January 1, 2018, the Grand Island Fire Prevention office in Nebraska implemented their new process to issue Occupancy Use Permits with a fee range from $100-$300. I spoke with Fire Prevention Chief Fred Hotz about how the new policy was working for them and the response has been overwhelmingly good.
Time for a change
In 2017, the city council approved the change. This assisted the fire prevention office in a problem they were running into during inspections. Buildings were issued occupancy certificates for one occupancy and over time the occupancy would change. Many owners were unaware of the standards for buildings and how the fire inspectors inspected various occupancies, therefore Fred was not notified.
"Storage facilities have posed the largest surprises. Many questioned at first why we needed to inspect these buildings. I explained that the storage of flammable liquids, for example, poses different hazards. These facilities need to be inspected annually. We're also finding small repair garages and paint booths being set up in these buildings. With this new system, owners are more aware of the need to notify us." Fred explains.
Occupancy Use Permits created more compliance
With this new policy, Fred is noticing a shift. "With this new fee and permit, we're getting rapid compliance. Before, it seemed there was no rush." Fire and Life Safety inspections are to prevent dangers and make the public aware of safety. And his community seems eager to pass inspections and receive the Fire Prevention stamp of approval. "The permit has the expiration date printed on it, so the owner knows when it is time to expect us to return. Many times, they are calling us to schedule it. The flow has been steady."
However, on the rare occasion, there are legal measures in place when an owner is not compliant. That is not the initial response. "I make multiple attempts via email, phone calls and in person if necessary to help the owner understand the importance of compliance and the ramifications if they do not comply." The city ordinance was also updated to include the $500 per day violation for non-compliance. The further result could be attorney fees, court fees, fines and in the end, the judge will enforce the compliance.
In the last year and a half, Fred has only seen this happen twice. "It is far and few between", Fred is happy to report, "We are working with the owners to re-issue the Occupancy Use permits, we're not working against them. More than not, the community is happy with the changes, even with the fee attached. Business owners are responsible for paying and ensuring they have the correct Occupancy Use Permit."
Record keeping and financials
The Division is cleaning up their records and attaching the correct occupancy use to each building. But that isn't the only part that changes with this sort of policy. Fred originally did not plan on being responsible for fee collection. However, after looking into several options, he ultimately decided it was best for him to take on the responsibility. "I had no way to know if a fee had been paid and when to issue a permit. This was just easier in Codepal to issue the fee, create the invoice and track it from there. Now the checks come into our office and the permit is issued."
"With the fees collected, we're able to justify the addition of two inspectors in the Fire Prevention office. With the additional staff, we're able to be more productive, which attributes to more compliance and makes our community safer." On average, the cost is $100 per property where the triennial inspection can be completed in under 2 hours. For target hazards (yearly), 12000 sq ft or larger, $200. If the inspection is over 3 hours, $300. Fred works with owners when there are multiple buildings on one property. He'll combine them into one inspection to save the owner.
Overall, I know Fred well enough to say, he's not making these changes to accomplish anything other than what is best for his community. Thank you, Fred, for taking a moment to share your progress with us and our Codepal community.