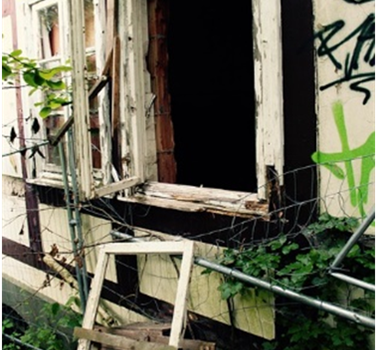 Category:
Trends
When I speak with code enforcement professionals I often ask, "What is your single greatest challenge?". One of the most common answers is Absentee Landlords.
These passive property owners can wreak havoc in a number of ways. From repeat violations on the poorly maintained property, security of vacant property, to simply tracking these owners down. Moreover, the answer to the "absentee landlord" is not a simple one. Cities across the country are passing ordinances designed to reign in these landlords. But new rules and regulations have to be enforced.
Many code enforcement professionals agree on good documentation. When code enforcement efforts are effectively tracked the repeat complaints and violations can read like a rap sheet. With budgets shrinking many cities are turning to technology to empower the code official.
Facts about Absentee Landlords.
Here at Codepal, we've been helping code officials resolve the "Absentee Landlord" dilemma and other issues like it for over 14 years.
Particularly through documentation and aiding code officials in enforcing city ordinances. We can help combat the situation. See more here.
---
There are many great resources available online, for example the center for community progress.
Center for Community Progress is a website to assist with strategic code enforcement planning. The site gives great insight and resources to assist you.
Dealing with Problem Property Owners.