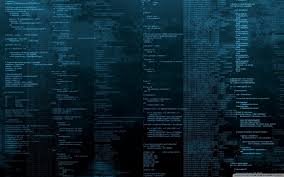 Category:
Support
The future of Codepal Toolkit
Hello! For those of you who don't usually deal with the technical side of Codepal, I am Will, Sybatech's Development Manager and lead developer of the Codepal applications.
We have a lot of interesting news to share from the tech side. I am hoping that I can share that information with you through this blog. In this post, I would like to share with you the general picture of our current effort to re-write Codepal into the modern era.
Paul (report guru extraordinaire) and I are embarking on this odyssey to give our users the best experience possible using Codepal. We are designing multiple user interfaces for the different types of devices Codepal will be used on. Desktops will have an interface that is easier to navigate, easier to read, and most importantly, easier to get a complete picture of each user's workload. We are working on a dashboard that will be customizable for each staff member so that they can get an overview of the day's activity at a glance.
New Tablet Interface
The new tablet interface will allow inspectors and technicians to get through their days' work faster and with more accuracy. Our goal is to incorporate a design like our current MyTasks form with access to maps and other features to maximize efficiency. The tablet interface will only be used to perform on-location work, responding to requests, and issuing permits. Removing the clutter of the administrative portions of Codepal.
Codepal on the web
We are also going to be working on a Codepal web presence. We are planning on two separate parts for our web presence: 1) An interface to allow our clients to perform the same tasks as our tablet interface but connected directly to the database and with the ability to further customize the display, and 2) A client portal for requesting Activities and Permitting, viewing past Activities, and other features to be determined. As we usually do when designing improvements to Codepal, we are listening to the needs of our current and potential clients to inform our design process. I'll give more detail as we find it.
The future of Codepal is exciting. We are opening ourselves up to try new ways of doing things, new ways of looking at your work and how we can make it easier for you. As always, our main goal is help save lives. We are finding new and exciting ways to help you make that happen. I hope you will join us on this adventure!
Be sure to sign up for our newsletter to stay up to date on our latest development.